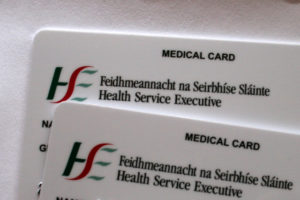 Patients can now come direct to a Clinical Dental Technician for new dentures or denture services as listed below. Our clinic has a contract with the HSE to allow the treatment of those patients who are in posession of a medical card. Did you know if you are in posession of a valid medical card you are entitled to:
New dentures.
Denture relines.
Denture repairs.
Tooth additions to your denture plate following an extraction.
Following your consultation and clinical assessment with our Clinical Dental Technician, he will send away to get approval from the relevant health board for your new dentures. Once the approval is received, we will contact you and make an appointment to commence treatment. All your visits will be with the Clinical Dental Technician who will be responsible for your treatment from first impression to final fitting of your device.
If you require treatment by a dentist prior to getting your new dentures, we can do dual treatment with your dentist. Our promise is to ensure you receive the best of treatment and care here at Ace Denture Clinic
CLICK HERE FOR MORE INFORMATION ON DENTAL MEDICAL CARD TREATMENTS